Iceland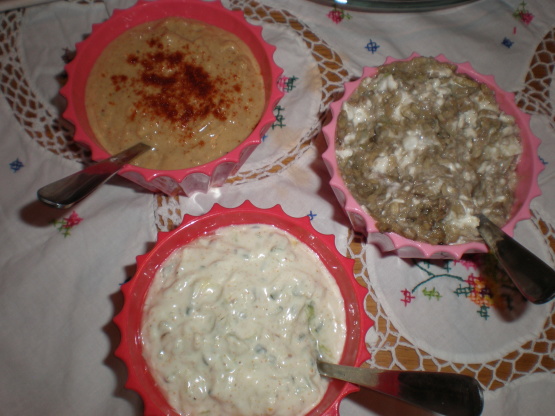 A friend brought this to a pot lock at work. I almost finished the whole thing! It is great with crackers or as a spread on bread. You can enjoy it alone or together with fresh vegetables such as any greens, tomatoes or even fish, chicken or ham. I love the fresh taste of it! It keeps a few days in the fridge. I also would like to try it with cottage cheese instead of the feta.

This is really tasty. I do think that salt should not be added and then taste as I put some sea salt, not the full amount and it was too salty. I loved the fresh taste of the lemon in this. Eaten with rice crackers, celery sticks and grape tomatoes. I would make this again! Made for Ramadan Tag 2010.
Put all the ingredients into your food processor and mash.
You might want to add more spices, depending on your personal taste.