Avocado Soup (Sopa De Aguacate)
Parsley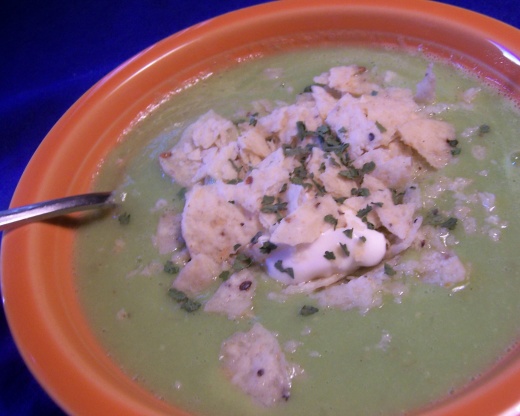 Simple and elegant, this is a soup to be enjoyed by avocado lovers and even those who may consider this delicious vegetable "fruit of soap" instead of "fruit of butter". It is perfect with a Mexican meal, or on other occasions for that matter. I haven't tried it chilled, but why not. If chilled, I would change the garnish to chopped tomatoes.
Remove pulp from the avocados.
Use a blender to puree the avocados with the broth.
Heat the mixture to just short of boiling and serve garnished with broken tortilla chips.