Rita1652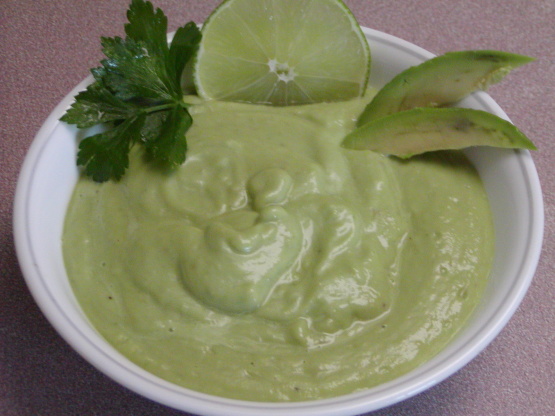 This dish is rich but very good.

I made 4 servings and a couple of subs. I used white wine for the sherry and fat free evap milk for the cream and like Rita whizzed it in the Vitamix. It's lovely and smooth and rich tasting even with the fat free milk. After a taste test I tucked it into the fridge and I expect it will be even better tomorrow.
Combine avocados, jalapeno pepper, garlic, lime juice, sherry, and chicken broth in a blender and puree.
Stir in cream and sprinkle with salt and pepper.
Chill until ready to serve.
Garnish with fresh parsley.