Marz7215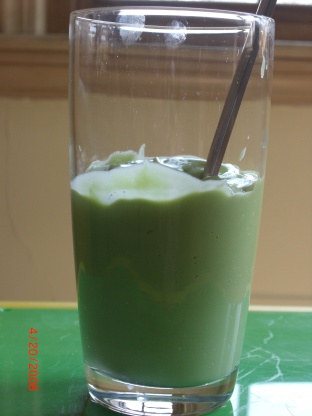 Ok...here in the US avocados are used in savory salads...but in Brazil we eat them sweet. This is known as "creme de abacate", when blended with sugar and milk this comes out to be a creamy goodness, trust me! Before making this make sure you chill the entire avocado so it is nice and cold.

yummyyyy!!! I love this so much. thanks for the recipe. I added few blueberries and nonfat milk to this. taste so great.
Put everything in blender, and blend until smooth and free of lumps.
Taste the smoothie if you think you need more sugar add it. It will really depend on the size of the avocado. This is best eaten right away, because if you store the smoothie in the fridge it will turn a slight brown on top and alter the taste.