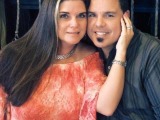 Do your stirring before adding the avocado so it stays chunky. Add some chopped, fresh jalepeno if you feel like you want some extra heat. You could also add some chopped tomato and/or black beans, if you like. **This needs to chill in the frig for at least 8 hours before serving**.
Directions
In a large bowl, mix corn, olives, red bell pepper and onion.
In a small bowl, mix garlic, olive oil, lemon juice, cider vinegar, cilantro, salt and pepper.
Pour into the corn mixture and toss to coat. Cover and chill in the refrigerator 8 hours, or overnight.
Stir avocados into the mixture before serving.
**Cook time does not include 8 plus hours of refrigeration time.
Most Helpful
Very tasty. I added the black beans and 1 jalepeno and used Mexican corn so left out the red bell pepper. Loved it all put together. Presentation was colorful too. Thanks

Oh my goodness, Juenessa, this salsa is fantastic!!! My family absolutely loved it! When someone new would stop by to visit the first thing out of everyone's mouth was, "You HAVE to try the Avocado Salsa! It's so good!" Needless to say it was the first dip gone out of the 3 I brought to our Memorial Day party. :) Thank you so much for sharing this excellent salsa recipe!