Rita1652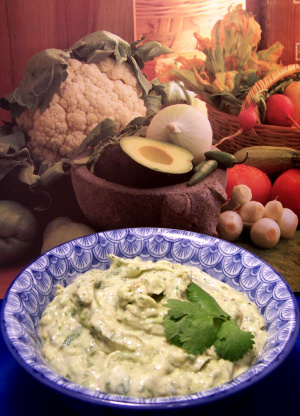 Addicting with chips and carrots. Thin with a little milk to use on a salad.

This was really good. I made it twice, once with and once without cilantro. My family liked it much better without the cilantro (even though we love cilantro, it just overwhelmed the dip IMHO). I also used light sour cream. This dip is great on everything from tortilla chips, to veggies, to chicken nuggets!
Mix together ranch dressing and sour cream.
Add avocado, lime juice and zest, cilantro and black pepper.
Chill 30 minutes,.
Serve as a dip or thin with milk to use as a dressing.