Luschka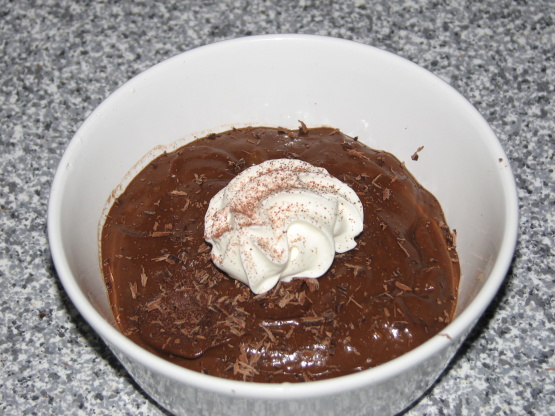 Don't mock it till ya try it! I love this pudding and so does my family (including a toddler!). Adjust the cocoa powder and sugar to your liking. I add chopped hazelnuts to the top of mine.

Loved this pudding! If you're in to avocados and or have ever tried avocado flavored ice cream or gelatto this is for you! Although I used almond milk instead of regular milk and decided to try almond extract instead of vanilla. And my banana was way over ripe... Too ripe to use for anything else (I saw a comment earlier about the banana being not ripe enough) and It turned out great! can't wait to make it again :)
In blender combine avocado and banana. Blend until smooth.
Add milk, sugar, vanilla and cocoa powder. Blend again.
Pour into small dessert bowls and chill for at least 20 minutes.