twissis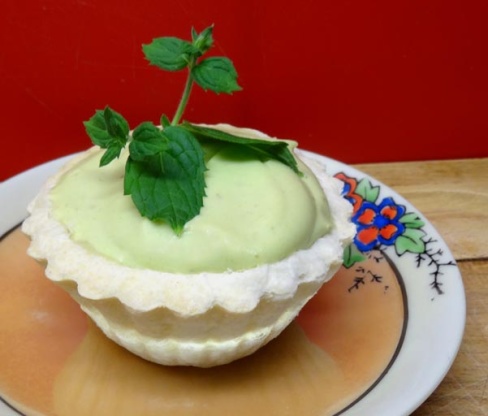 This sounds unusual but it is DIVINE! give it a try and find a lifelong favorite. Plus it is amazingly simple to make.

Top Review by awalde
I prepared this drem pie from scratch as I did no have graham crackers on hand: I simply combined flour, sugar a pinch of cinnamon and enough margarine to form small crumbs. I pressed this mixture on the bottom and border of a mold. After baking and colling down I filled the crust as descibed. It was so good that we (4 people) are 3/4 of this. It was really difficult to stop eating! A big THANKS for posting this aweasome recipe.
Mix the avocado, condensed milk, and lemon juice until smooth and creamy, using a blender or mixer (whichever works best).
Pour the mixture into the graham cracker shell.
Whip the cream with a little sugar to taste and spread on top of the avocado pie evenly.
Refrigerate until firm (and then a little longer).