Bev I Am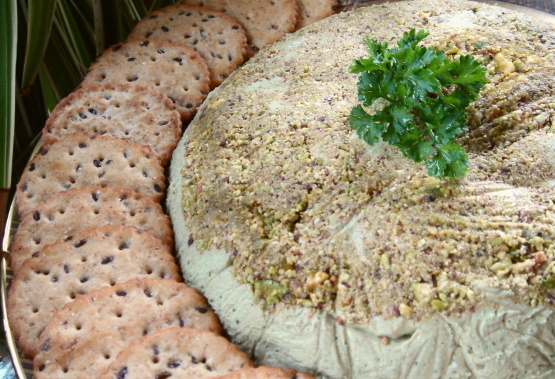 This is a mild flavored pate so don't expect a guacamole spread. The recipe is easy to double for buffets or a party. It is very important to get good tasting and textured avocados for this dish. They should be ripe but firm, I once made this and the avocado was over ripe, the taste was bland and it would not firm up properly. The amounts given are not extremely vital, there is room for a little more or a little less of most ingredients, but in this case I would go easy on the garlic. I serve this with toast, herb or homemade melba toast, and sometimes substitute the nuts with very finely chopped red bell pepper. For a dinner party I put the pate in individual little molds, this amount makes then about 4 servings. If you have some leftover, its nice on bread with some slices tomato.

This was totally fabulous!!! The addition of chili powder really makes a difference in this recipe; I probably used a tad bit more than a pinch :-) I went easy on the garlic, even though Im usually one to use a TON of garlic hehe. Served with mini toasts, homemade bagel crisps, and some light crackers. It was wonnnnnnnnnderful :-) Thank you!!!!
Blend or process avocado, cream cheese, onion, parsley, limejuice, garlic and chili powder until smooth.
Taste for salt and pepper and if more lime juice is needed.
Line a dish/mold with cling film/ plastic wrap, sprinkle the nuts in the bottom, spoon in the avocado mix.
Cover and put in the fridge for about 3 hours.
When ready to serve, unmold and sprinkle with some more parsley.