JustJanS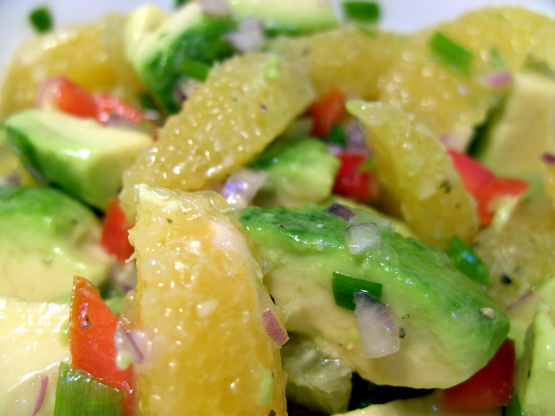 This colorful salsa comes from a Cooking Light recipe and is delicious with simple grilled meat or fish, or as part of a refreshing summer salad.

Delicious. We had this with fish. Our oranges looked more like lemons, but they tasted great. I took the time to cut out the segments from the whole oranges, then just squeezed the remaining juice from the rest. That easily gave me the 1/4 cup of juice.
Gently combine all ingredients in medium bowl.
Chill before serving, if desired.
Serve with grilled meat or on salad.