Avocado on Toast With Bacon and Maple Syrup

From our TV programme guide. It is suggested that your use the best maple syrup you can get but for dietary reasons I would use a sugar free maple syrup. Times are estimated.
4 slices bread (good, solid and crusty)
2 avocados (ripe and reasonable soft)
1⁄2 lemon (juice of)
salt (freshly grounded to taste)
pepper (freshly grounded to taste)
8 slices bacon (best, rind removed and cut in half)
4 tablespoons maple syrup (see not in intro)
Directions
Have the bread slices ready to toast.
Peel and stone the avocadoes and mash them roughly and add the lemon juice and season well.
Grill or fry the bacon until it is crisp and drain it on paper towels.
Toast the bread, divide the avocado mixture between the slices and neatly top with the bacon slices and then drizzle over the maple syrup and serve at once.
Reviews
Most Helpful
This is awesome! There's nothing I don't like about this recipe, other than I should have bought more avocado. made for Everyday Holiday tag game. :)

Why does bacon, avocado and maple syrup taste so good together? I have no idea, but it DOES! I used a grainy bread, regular bacon and real Canadian maple syrup that my Aunt just brought for me, directly from a producer in Southern Ontario. I wouldn't change a thing about this recipe! Made for Went To The Market tag game. Thanks I'mPat! :)

This is absolutely delicious, and so simple too! I used thick-sliced applewood smoked bacon, which really complemented the maple syrup well! Thanks for sharing.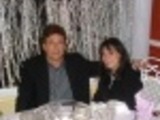 Summer Central