Avocado & Melon Salad With Strawberry Dressing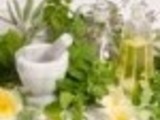 A salad from Australia Unusual but scrumptious.
Directions
To make the dressing, slice half the Strawberries, blend with sour cream, salt & lemon peel until smooth. chill until required.
Arrange avocado, melon balls, cottage cheese & remaining strawberries on a lettuce lined platter.
Just before serving drizzle the dressing over and garnish with mint.
This makes a large bowl of salad!
Reviews
Most Helpful
I halved this recipe and three of us ate the whole thing LOL!! It was so good, and it looked so pretty. Really a different salad, but don't be afraid, it was GREAT! I would give it ten stars if I could! Thanks for posting!!