Avocado-Mascarpone Dream Cream Dessert Too
chef1aB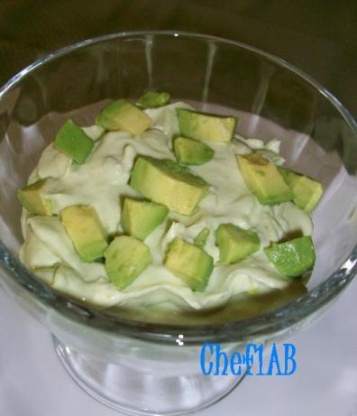 This is a smoother and creamier version of my Avocado-Mascarpone Dream Cream Dessert.
In a large bowl, combine avocado, mascarpone cheese, whipping cream, and condensed milk.
Using an electric mixer, beat all ingredients together until smooth, creamy and soft peaks form.
Transfer to serving glasses.
Cover and refrigerate (about 1 hour) until chilled or until serving time.