Avocado- Mascarpone Dream Cream Dessert
chef1aB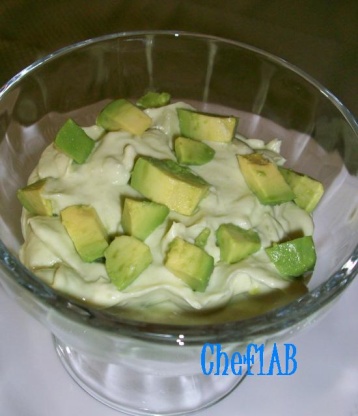 The inspiration for this recipe comes from an avocado dessert I grew up eating. (In the Philippines, ripe avocados are chopped or mashed and eaten in a bowl of milk with sugar and ice.) I had this last-minute idea of combining mascarpone cheese and avocado to make this dreamy dessert. I think the combination turned out delicious. My husband thought so too!

Top Review by Reyali
This is really good. I was skeptical but hopeful and curious. I'm definitely glad I tried it! I think I preferred the recipe just as the blended part, though, before folding in the rest of the avocado. It's sort of odd to present a green dessert to someone, but if they can get over that it's definitely worth trying. I expect I'll make this again. Thank you!
Combine mascarpone cheese, whipping cream, condensed milk, and ½ cup of diced avocados in a large mixing bowl.
With an electric mixer, beat all ingredients together until smooth and creamy.
Fold in remaining ½ cup of diced avocados into avocado cream.
Transfer to serving glasses. Cover and refrigerate until ready to serve.
Garnish with diced avocado. (Optional).