Interesting Avocado salad and hummus pita
Directions
Spread 1/4 cup of Hummus inside each pita half.
Spoon Avocado Salad evenly into each half.
Add lettuce, tomato, and, sprouts.
Serve immediately.
Most Helpful
I've had this in my lunchbox all week- what a treat! Loved the guacamole and hummus together on the same pita. I would not normally pair the two but it really works well here. Made as written with lettuce, tomato and sprouts. You could also add red peppers, radishes, cucumber, mushrooms, broccoli, and a wide variety of other veggies too. Made with Epicure Hummus #267935 for the I Recommend Tag Game. Thank you!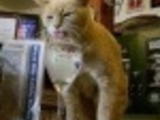 I loved this! I scaled the recipe back quite a bit, because I only wanted a half of a pita sandwich. It was plenty to fill me up for lunch! I was a bit apprehensive about the avocado salad since I'm usually a purist when it comes to avocados. I ended up loving it. I omitted the radishes because they are not a favorite of mine. I also didn't include the optional alfalfa sprouts, although I do think they would be nice in the sandwich. I will definitely be repeating this. Thanks!