CarolAT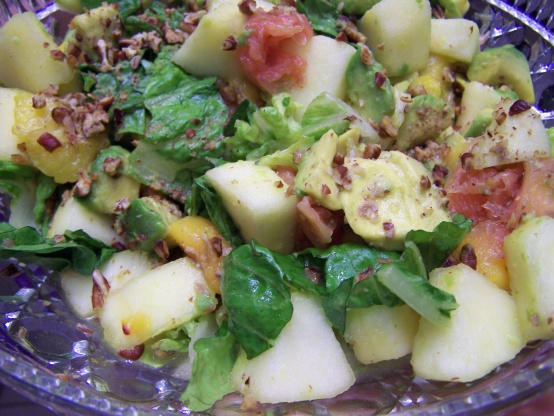 A nice combo of avocado and fruits.

This is a great summer salad to serve with just about anything. I had a backyard cookout, and served it with grilled chicken. The honey and lemon juice was just right for the salad dressing to let all the different flavors come through. I added just a pinch of salt to pop the flavors just a bit. Great recipe. Thanks Parsley for posting it. Made for My 3 Chefs June 2008.
Gently toss together the first 4 ingredients.
Drizzle honey and lemon (or lime) juice over salad. Toss gently to coat.
Line a serving plate with the lettuce leaves(optional).
Sprinkle with the pecans.
Serve.