Avocado, Feta, Honeydew on Greens Topped With Pine Nuts

A refreshing sweet, salty, creamy, nutty salad.
4 cups mixed salad greens, washed and towel dried
1 cup honeydew balls
1⁄2 avocado, sliced
1 ounce feta cheese, crumbled
1 tablespoon toasted pine nuts
2 tablespoons honey mustard dressing
Directions
Place the first 5 ingredients in order as listed on a serving platter.
Drizzle with dressing.
Most Helpful
Fabulous salad!! I used a home made mustard vinaigrette and mixed greens. This will be a keeper for the summer months! Thanks for sharing :)
Made for Healthy Choices ABC.

Rita, this is a stellar combination. I loved how the textures and flavors played off each other. I used a homemade honey mustard vinaigrette and simple greenleaf lettuce. The salad was refreshing, filling, rich without being heavy--absolutely a delight! Thank you so much for a lovely salad I will make again and again.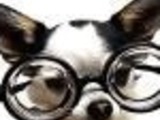 Loved your salad! I made it for a Superbowl party and everyone enjoyed it. Really liked how the honeydew made it refreshing!!Thanks for sharing.