3 Reviews
Fabulous salad!! I used a home made mustard vinaigrette and mixed greens. This will be a keeper for the summer months! Thanks for sharing :)
Made for Healthy Choices ABC.

Rita, this is a stellar combination. I loved how the textures and flavors played off each other. I used a homemade honey mustard vinaigrette and simple greenleaf lettuce. The salad was refreshing, filling, rich without being heavy--absolutely a delight! Thank you so much for a lovely salad I will make again and again.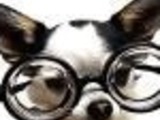 Avocado, Feta, Honeydew on Greens Topped With Pine Nuts