Nimz1466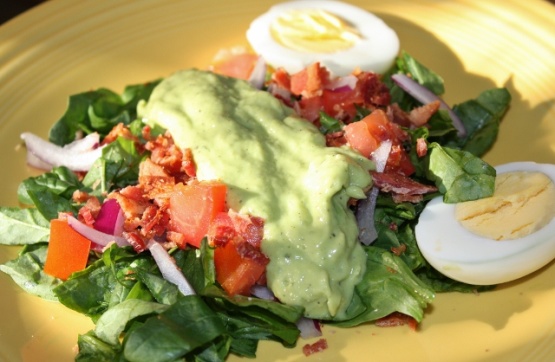 I love cucumbers! And I love avocados! And I love salad dressings. A perfect cool combination that requires very little work. Great for dipping pita, cucumbers, spread on flatbread instead of mayo for something different. I love the use of green onions here.

I've always adored avocados, and I love all the ingredients here, so my expectations of loving this recipe were indeed very high. With this combination of ingredients, Andi has created a wonderfully, dreamily creamy and exquisite blend of flavours... WOW! I could eat this every day. For me, honey was the real surprise ingredient. I'd never have thought to add that here. After eating this, it seemed like such an obvious - indeed such an essential - ingredient. Thank you so much, Andi, for elevating some of my favourite ingredients to dizzying new heights of absolute scrumptiousness. I'm now impatient to share this recipe with friends and family and shall be looking for occasions to do so, but meanwhile I'll be making it for us to enjoy - on salads, on sandwiches, mashed in with potatoes! So many ways this could be used. Made for the Went to the market tag game.
Process all ingredients together in a blender.
Keep refrigerated in a airtight container for one day.