Rita1652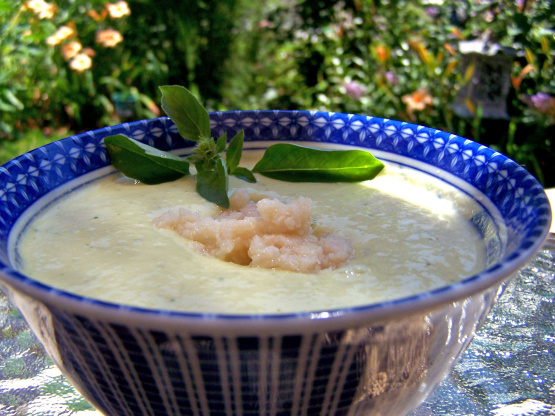 This soup is wonderful for a quick and light lunch or the beginning of an elegant meal.

5 star yummy !!

I've made this soup recipe for years, and it always turns out perfectly. The only adjustments I've made are to use light sour cream instead of yogurt, and depending on the "guest list", I'll add some (home-jarred) jalapeno slices to kick it up a bit. The jalapenos go into the blender.
In a 2 quart saucepan, heat broth, onion and garlic to boiling.
Pour hot mixture into blender.
Add lemon juice and avocados, cover and process about 30 seconds or until smooth.
Pour mixture back into pan; add yogurt and crabmeat.
Heat, stirring constantly, until hot.
Ladle into 4 soup bowls and garnish with twists of lemon.