Miss V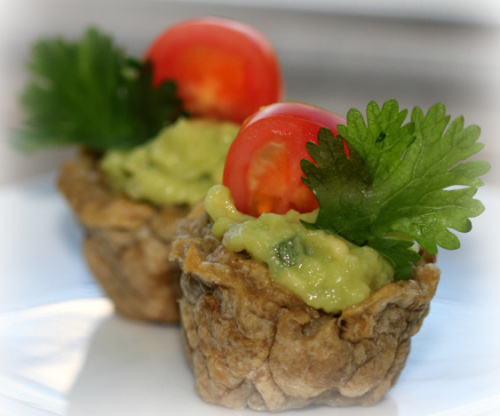 I combined two of my favorite recipes to come up with this savory appetizer. It's like a burst of heaven in your mouth in just one bite!!
Combine the ingredients for the chicken shell and spoon mixture into a mini muffin pan (makes 24). Press down in the center of each cup and mold the chicken into a mini bowl.
Bake at 350 for 25 to 30 minutes.
While chicken is baking, combine the ingredients for the filling.
After the chicken is baked and slightly cooled fill each one with the avocado mixture and garnish with a slice of tomato and cilantro leaf.