Avocado, Black Beans and Corn Dip (Great for the Big Game)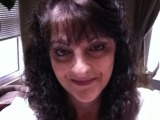 Have your friends over for the "Big game" day and they will rave about this for days and ask for it again and again. So simple and sooo very delicious. This has just the right amount of heat without being too awful hot.
Directions
Mix dressing ingredients well. In a large bowl combine the main ingredients.
Add dressing and gently mix well. Best when refrigerated (covered) for at least 1 hour but usually we can't wait. Serve with tortilla chips.
Reviews
Most Helpful
Because I was making this the same day as visiting the grocery store and they didn't have any ripe avocados, I left them out. Because of personal preference I left out the bell pepper and jalapeno. I followed the recipe otherwise, and absolutely loved it!! Next time I will plan ahead and make sure to add the avocados!

Wow, fantastic. Made tonight for friends and they could not stop raving. Very good!!