Avocado, Banana and Mango Muffins
jenne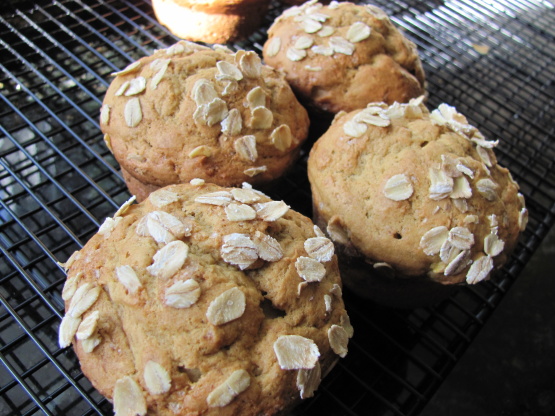 An unusual combination, to be sure, but one that looks so good I just had to share! I've recently discovered the wonders of avocados, and have been trying to find new ways to enjoy their heart-healthy benefits. Though I haven't yet tried these muffins (from the Kiwi Gardens B&B in Kailua-Kona, Hawaii), I will certainly do so the next time I have some extra avocados on hand. You can save some time by using thawed frozen mango chunks instead of fresh mango.

Fabulous muffins! My daughter made this for our local 4-H county fair and got chosen to go to the State Fair! At the State fair, they earned her top honors....a purple ribbon! The only change we made was to add one finely diced mango at the end before baking so that there was more mango flavor. Moist, delicious, and heart healthy. My 4 kids absolutely devoured these!
Preheat oven to 350 degrees. Spray medium-size muffin tins with non-stick cooking spray.
Mash fruit and add together. Set aside.
Sift flour, baking soda, and baking powder in bowl. In a separate bowl, cream butter, sugar, and beaten eggs well, then add fruit and vanilla; mix. Add flour mixture; mix well.
Scoop batter into muffin tin, and bake at 350 degrees for approximately 35 minutes.