Avocado and Vegemite on Toast
ImPat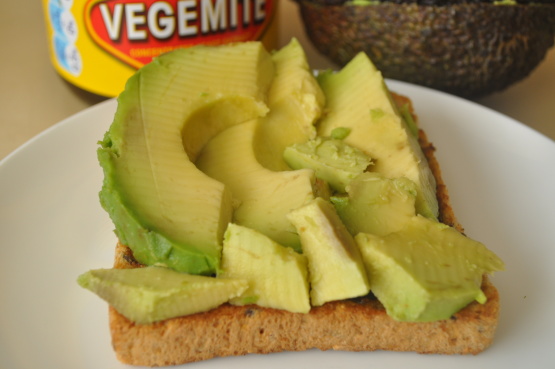 Sounds disgusting I know, but if you love Vegemite and you like Avocado, then this is something you gotta try !!!! So easy, so quick and so yummy! Oh !! and you gotta use Vegemite ........ alternative spreads are just not the same!
Toast the bread and spread with butter and Vegemite.
Top this with avocado slices and serve.
Enjoy!