Avocado and Sweet Potato "hash"
Ambervim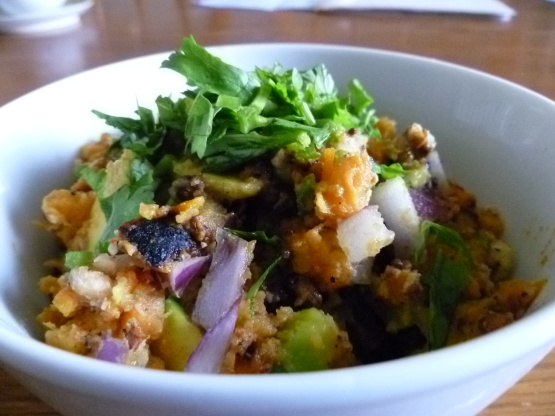 Each and every ingredient's flavor comes through every bite. When I planted my avocado trees I went on a search for new recipes. This is one of them.

I was hesitant about this and tried it anyway. I am glad I did. It is a delicious change of pace.
Cool sweet potatoes in an ice bath.
Having cooked bacon in medium skillet, remove and set aside. Add sweet potatoes and caramelize on each side. Remove from heat.
Add red onion, mustard, salt and pepper and toss.
Chop bacon to 1/4 inch strips and mix into hash.
Fold in parsley, pecans and avocado.
Season to taste.
Serve warm to room temperature.