Avocado and Orange Salad With Olive Oil-Lemon Dressing
Tisme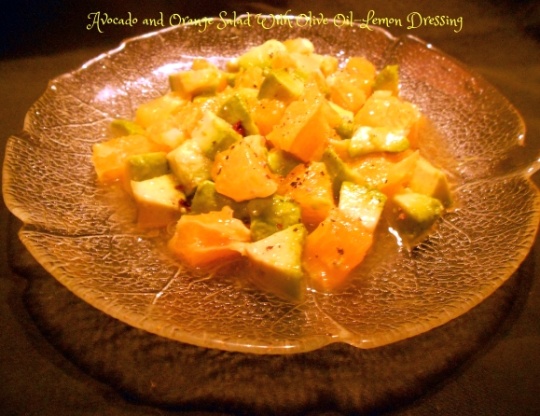 from Olive Tomato by Chef Giorgos Makris from Crete. Avocadoes have been cultivated in Crete for over 25 years.

Top Review by Tisme
This is a very quick and easy salad, with such great flavours.<br/>I made this for DS knowing he would love it and demolish the whole lot on his own....And he did! I did add just a hint of chili for him as he loves chili. The only comment he made that was negative was the orange was a little too sweet, so next time I will use a less ripe orange, as the one I used was fairly ripe.<br/>A great salad Lavender Lynn, which I will be making again.
Make the dressing by mixing olive oil, lemon juice cumin, salt and pepper in a small jar or bowl.
Peel and cut avocado and orange. Place in a bowl and mix carefully so as to not mash the avocado.
Pour the dressing over the salad and blend gently.