Avocado and Lime Dessert Mousse
robd16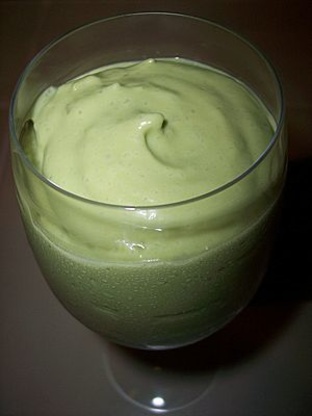 Luscious and creamy and very very good for you, what more could you want? Another great example of less being more.

Cut this back to use half an avocado before it turned brown (and because I correctly assumed I was the only one in the house who would try it). Just mashed in a bowl and stirred until fairly smooth. I subbed Splenda for the sugar as well. I shouldn't have been surprised that I liked this, since I like avocado bubble tea, but it was surprisingly satisfying, even in the small amount. Thanks for sharing.
Put everything in the food processor and blend until smooth, enjoy straight away in small glass bowls.