Ms B.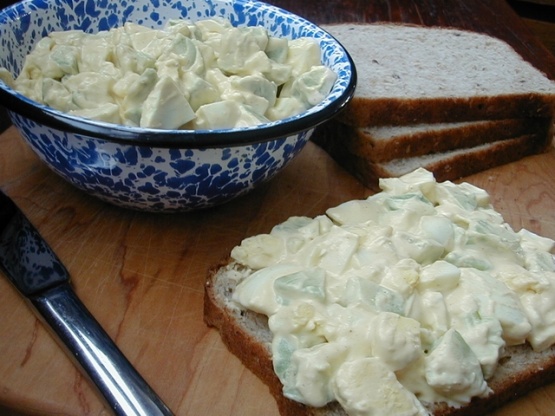 This recipe was my wonderful mother's. Having been raised in California, we ate avocados every day. This is one of my husband's favorites. It can also be used on a sandwich and recently I actually smashed it up and filled eggs with it. A big hit with my friends.

I came on looking for an easy recipe to use an avocado, since ours was at the far end of ripe. This recipe is *awesome*! We upped it to 3 eggs, and (garlic lover though I am) I would still halve the garlic in the future, but the combination of flavors is fantastic! Perfect as sandwich filling on whole wheat bread.
Cut ripe avocado into chunks.
Hard boil egg and chop; add to avocado.
Add remaining ingredients.
Let stand or refrigerate for a little while, but not too long as avocados may turn.
Serve on a bed of lettuce for salad.
Sprinkle a little paprika on top for color.