Avocado and Black Bean Salad
Annacia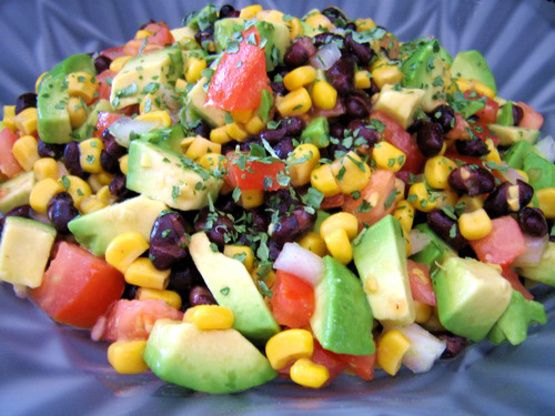 I'm always on the lookout for any recipe containing avocado, black beans and corn. This great summer salad was sent to me in a recipe exchange and I fell in love with it. Great salad to have for Cinco de Mayo.

This was incredible!! I used leftover summer sweet corn on the cob that I cut off and separated. Served it at a family reunion with grilled veggies and fajitas and not a bite left! A new favorite recipe.
Mix together all of the above ingredients. I'm an avocado lover, so I use three, but two is good. You can use fresh corn if you prefer and also use as much chopped onion or squeezed lime as you like. In fact, all of the ingredients are to your own liking, use as much or as little as you want. The lime juice helps to keep the avocado from turning brown. Refrigerate for a couple of hours and serve cold. Enjoy!