Autumn Salad With Bleu Cheese
Parsley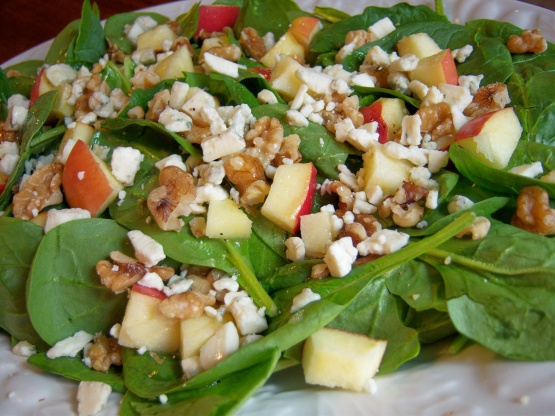 This salad is fabulous. I love the taste of the Apple with the Bleu Cheese. A very pretty salad sure to impress!

What a great salad and dressing combo! The light, citrus flavor of the dressing is the perfect match for the tartness of the blue cheese and the crunchy apples. I used gala apples and used baby spinach for my greens. I'll be making this again. Thanx for an easy and delicious salad.
Combine the first 6 ingredients in a jar. Cover and shake
vigorously. Chill to blend flavors. Before preparing salad, chop the
apples and put a little of the dressing on the apples to prevent
them from browning. Shake dressing again and toss with salad greens,
drained apples, and bleu cheese. Garnish with toasted pecans.