Fauve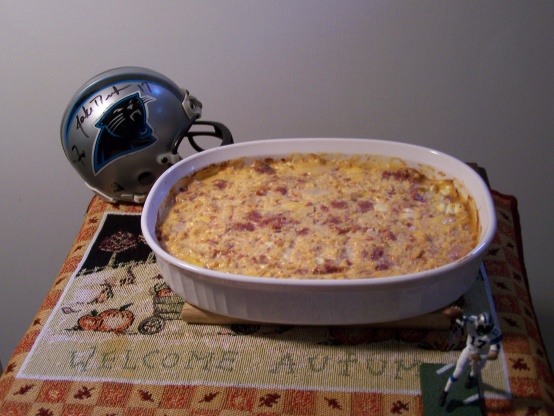 A slightly different diversion from the standard Reuben Dips you've had. A great appetizer for those cooler-day Football Sundays. Great served with rye rounds, party rye, even Triscuits or Wheat Thins. Too good!

I have been making this on a regular basis, and had forgotten to give it a review. This dip is WONDERFUL! I have had to give out a few copies of it since I first started to bring it to get togethers. I added more provolone because we like it cheesy, but thats the only thing I changed.
Preheat oven to 350 degrees.
Combine all ingredients gently in a medium sized bowl.
Spread in a 9x13-inch baking dish.
Top with a bit more shredded Provolone, if desired.
Bake for 25 minutes.
Serve warm with rye rounds or your choice of dippers.