Calee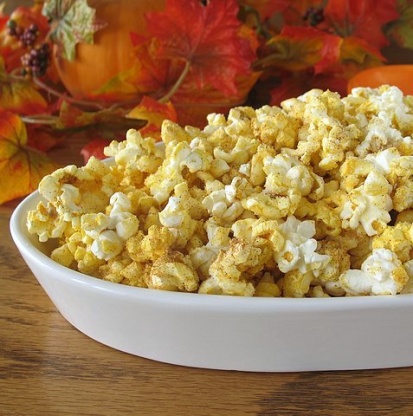 I copied this out of a magazine a while ago while waiting for my son at the ortho's office.
Mix sugar and pumpkin pie spice together in small bowl.
Pop corn in your microwave according to package directions, or your microwave settings.
Remove from microwave and open bag (be careful of the steam!).
Sprinkle pumpkin spice mixture over hot popcorn and shake up to distribute evenly.
Enjoy!