Autumn is here and with it lots of root vegetables and what better way to cook them than in the crock-pot with a delicious pork loin roast and a delicious pomegranate-orange reduction. A secret to properly cooked crock-pot vegetables is to cut them into uniform size, keeping them in larger chunks that will hold up to the longer cooking time. Serve this with a green salad and corn muffins for a complete meal.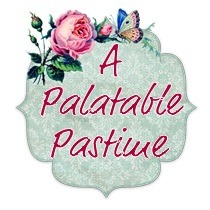 Of all the recipes in the contest, I thought this one had the best potential for being the winner and knew this was one I just had to prepare. I am really glad I did because it was wonderful. The pot roast was very tasty, and the pomegranate reduction put it over the top. I do want to mention that the chicken broth is not included in the ingredients list, so you may want to edit that. All in all, this was an excellent entry, worthy of being made the winner. You should feel very proud of this one. ~Sue
In a small saucepan, combine the pomegranate juice, sugar, orange juice and zest; bring to a boil and reduce to 1/2 to 2/3 cup. The mixture should be thick and syrupy a little thicker than maple syrup. Reserve the reduction in the refrigerator until needed.
Prepare the pork loin sirloin roast by cutting small slits in meat and inserting the garlic slivers, sprinkle with Herbes De Provence and rub into meat; set aside.
Prepare the leek by cutting off tough dark green top, cut the light green and white portion in half, slice and then rinse well under running water to remove grit that is trapped between the layers.
In a small skillet warm 2 teaspoons olive oil and when warm add the leek, saute until wilted; turn into a 4 quart crock pot.
In the same pan, adding a touch more oil if needed, quickly sear the pork loin roast on all sides; remove meat to a platter and deglaze the pan with 1/2 cup chicken stock. Scrape up browned bits and pour into crock-pot over the leeks.
Peel the squash, remove seeds and cut into 1 inch cubes.
Scrub the parsnip and carrots, cut in uniform chunks, cutting larger ends in half.
Wash the celery and cut in 1 inch lengths.
Layer the vegetables into the crock-pot and season lightly season with salt and freshly ground pepper, top with seasoned roast; cover and cook on low for 4 to 6 hours or until meat and vegetables are tender.
Remove the meat and vegetables from the drippings; allow the meat to rest about 10 to 15 minutes before slicing.
Bring the pomegranate reduction to a boil and remove from heat.
To serve, drizzle a serving plate with the reduction, top with sliced meat and vegetables.