Rita1652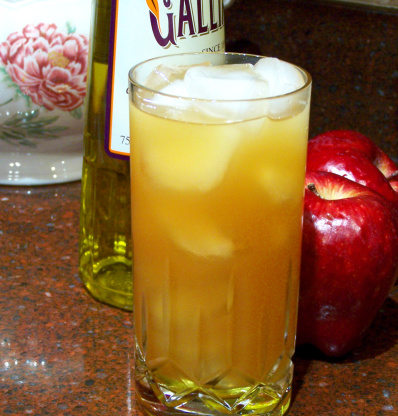 Apple Cider, Galliano a herb filled liqueur, kicked up with vodka. The herbs come through in this drink, in particular the anise.
2

ounces Galliano, herbal liqueur

1

ounce vodka (Apple vodka,or Cinnamon vodka if possible)

4

ounces apple cider, more if needed
Pour into a glass filled with ice, stir and enjoy!
Garnish with apple slices.