GaylaJ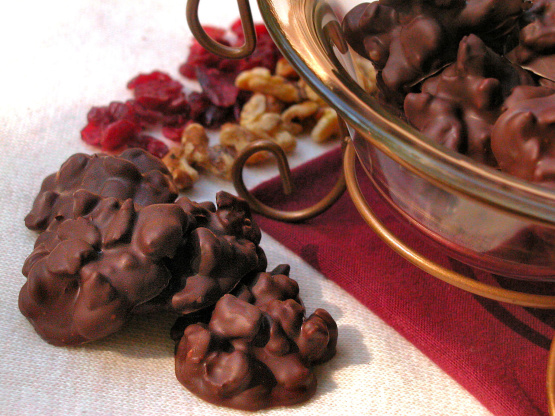 I made chocolate dipped candied orange peels and with the leftover chocolate I made these drops. They are yummy and go well with autumn and winter celebrations.

These are so simple to make and so incredibly yummy... I was going to take them to a party, but....we ate too many. My son loved them, too! You could do a whole bunch of different combinations with this. Thank you for posting!
Melt chocolate in double boiler.
Fold in cranberries and walnuts until they are coated in chocolate.
Drop teaspoonfuls of mixture onto wax-paper covered baking sheets or boards and put outside, in a coldroom or in the refrigerator until hardened.