Authentic Italian Tomato Sauce
Tamusia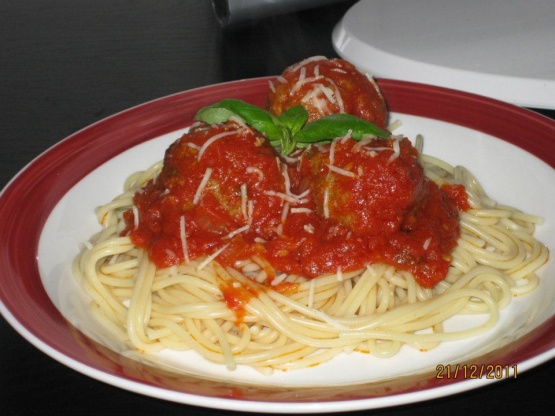 This is a recipe I got from my father who got it from a little old lady he knew from Italy. I always simmer this sauce with my meatballs (recipe posted). You can also add sausage if you like. This sauce is to die for!!!!

It is so frustrating when people post " this recipe is great" ...but then list 10 ingredients or quantities the changed<br/> Please post your own recipes and just tell me how this recipe is. Yikes.
In a large pot, sauté onion and garlic in olive oil.
Empty plum tomatoes into large bowl and squash with your hands.
Add all ingredients (including any meatballs or sausage you want to add) to pot and simmer for 3 hours.