Authentic Cajun Turkey Gumbo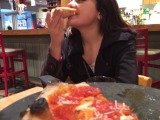 In our house this is the only thing we do with leftover turkey! Serve over rice and with hot corn bread. This is our all-time favorite gumbo recipe from La Bonne Cuisine Cookbook from New Orleans. After cooking this for more than 25 years, we now ad-lib, I throw all the leftover turkey in, cover with water and go from there. But, for those of you who have never made a gumbo, it helps to follow the recipe a few times. This recipe is very tried and true, you will create an out of this world gumbo! *Just be careful to NOT burn the roux. You must stir constantly. Plan on having someone else answer the phone, you can't do both. I am from New Orleans and have had my share of gumbo, believe you-me! This one is the best!
Directions
Crack the turkey carcass into several pieces.
Place the turkey carcass and legs into a large soup kettle with 3 qts of water and 1 tsp salt.
Boil for one hour.
Remove the carcass and legs and cool.
Remove the meat from the bones and discard the bones.
Reserve the stock and the meat.
In a heavy Dutch pven over medium heat, heat the grease and the oil.
Add the flour, stirring constantly, and cook until it turns a deep, mahogany brown.
Add the celery, onion, bell pepper, garlic, and parsley.
Cook for 15-20 minutes, stirring constantly.
Add the okra and sausage and continue cooking for 5 minutes.
Add 2 qts of water, Worcestershire sauce, Tabasco, tomatoes, salt, bacon, bay leaves, and cayenne.
Simmer, covered, for 2.5-3 hours, stirring occasionally.
Add the turkey meat and simmer for 30 minutes.
Just before serving, add the brown sugar and lemon juice.