gailanng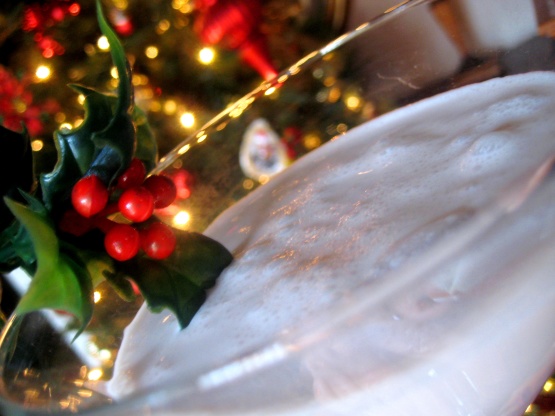 A New Year Toast: May your 2011 be FREE of pop-up spam, slow-moving computer-generated programs, viral/malware and fragged-up hard drives, low operating memory and driver errors, buffer illiterates :-), help-file blocks and that buggy General Failure. Every 'bit' counts and have a HAPPY NEW YEAR!!! I am very, very low tech, so if I've misued any tech talk, please forgive.
Pour Vodka, Chambord, Simple Syrup, and cream into an iced mixing glass. Shake ingredients vigorously and strain into a chilled rocks glass (8oz) half-filled with ice cubes.
Optional : Garnish with three skewered raspberries.