Australian Roast Beef With Fresh Herb Dressing
Mme M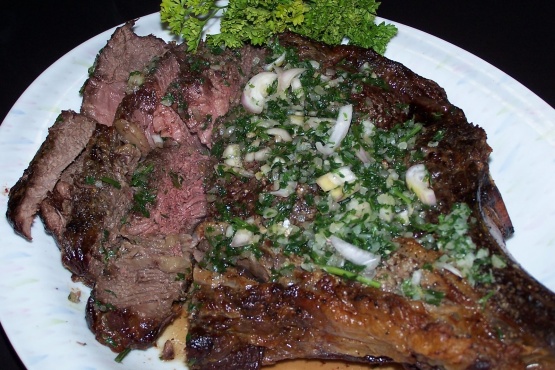 From Australian Women's Weekly. Prepare dressing several hours before using. Beef can be cooked up to 2 days ahead of serving. This recipe is not suitable to freeze or microwave.
Trim any sinew or fat from beef, tie into neat shape with string. Roll in peppercorns. Heat butter and oil in baking dish. Add beef to dish, cook over heat until well browned all over. Place dish in oven at 350F, bake 45 minutes for medium rare or until cooked as required. Remove from oven, cool to room temperature.
Remove string, slice beef thinly.
Arrange beef on serving dish, top with dressing. Serve remaining dressing separately.
Fresh herb dressing: Combine parsley, chives, shallots, tarragon, capers, peppercorns and mustard in bowl. Stir in vinegar, oil and sugar.