Pamela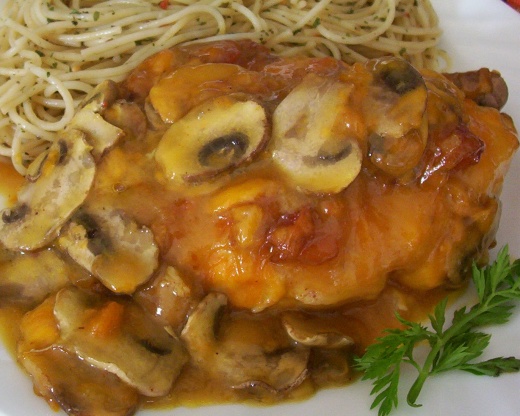 This has got to be the best recipe card in my files! I got this recipe from another website, I've changed it to my family's liking.

This was very tasty but incredibly rich. I will make it on occasion becuase I don't think my body can stand the calorie count! There was lots of sauce which I would use over noodles or rice next time. Different flavours from what I am used to. Thanks for posting
Preheat oven to 350 degrees Fahrenheit.
Rub the chicken breasts with seasoning salt.
Set chicken aside.
In a medium-large skillet cook bacon until crisp.
Set bacon aside.
Drain the majority of the bacon grease and cook the chicken breasts in the same skillet.
Cook on both sides until browned.
Meanwhile, in a small bowl combine mustard, honey, light corn syrup, mayonnaise, and dried onion flakes.
Mix well.
When chicken breasts are browned, place them in a 9x13 baking dish.
Spread half of the mustard mixture on the breasts.
Reserve the rest of the mustard mixture to serve later.
Layer with bacon, mushrooms and cheese.
Bake in oven for 15 minutes, or when the cheese is melted and chicken juices run clear.
Serve with reserved mustard mixture-- enjoy!