Aussie Bushman's Brekkie - Breakfast for Two!
Jubes
Not quite Steak and Eggs as a Full Aussie Brekkie (Breakfast) often is, but another great Australian export - Lamb! This is a full breakfast that can be eaten all day or will set you up for the day, if eaten in the morning! My Dad's Aussie colleagues introduced us to this, when we lived in Hong Kong.......a vertitable meat feast!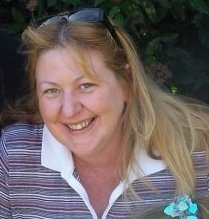 Top Review by Jubes
*Reviewed during ZWT5 Australian visit for THe Chow Hounds Team* We used the lamb loin chops, beefsnags (sausages) and thick cut healthy bacon (without the fat and tail) As I'm not a meat eater......my husband gives 5 stars. THis is his idea of an Aussie blokes breakfast. Add in some tomatoe (ketchup) or barbecue sauce and some toast or toasted roll and his one very, very happy man. He's even happier if he has the morning newspaper to read whilst eating brekkie :) This meal would likely be cooked inside (as per recipe) or outdoors on the barbie. Photo also being posted
Trim chops of excess fat, pierce sausages with a fork. Place chops and sausages on oiled grill tray, cook under high heat for 2 minutes, turn, cook 2 minutes, continue cooking chops and sausages until they are done to your liking.
In a pan, fry bacon until crisp, remove, keep warm.
Add mushrooms, cook until browned, remove and keep warm.
Then place tomato, cut side down on grill tray, cook for 2 minutes, turn, sprinkle with cheese on top, cook until tender.
About 3 minutes before serving, heat oil in frying pan, cook eggs over low heat, serve with cooked meat, tomato, bacon and mushrooms.
Serve with toast if you wish & hot, strong tea!