Boomette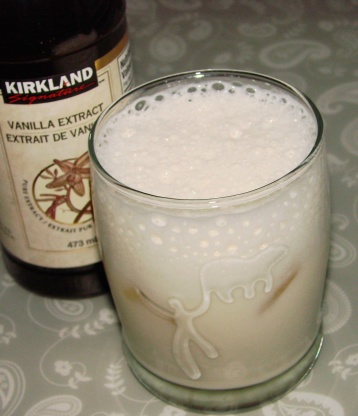 I got this recipe from the The Black Kettle (Punta Clara) Cookbook. Tastes sort of like a snow cream!

This is my favorite dessert, I normally don't like milk, but this is one way to get me to drink it. I use Splenda and low fat milk.
Put ice in shaker with remaining ingredients. Shake until foamy and completely chilled. Serve immediately.