Aunt Melody's Vidalia Onion Casserole
Parsley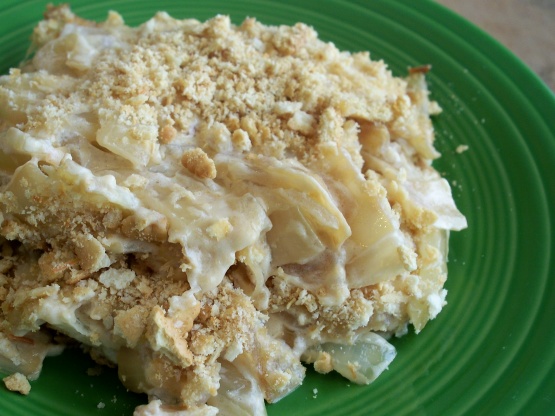 This is a great side for steak or anything from the grill. Don't skimp on the cooking time...it really alters the flavor.

I've been enjoying this dish for years as part of my step-daughter's holiday dinners. Glad she posted the recipe here so I can make it for a party tonight. Thanks Amy!
Preheat oven to 350 degrees.
Melt the butter in a large skillet, add onions and saute until soft.
Remove from heat and add sour cream.
Mix thoroughly.
Scoop half of the onion mixture into a small greased casserole dish.
Top with parmesan cheese.
Layer with remaining onion mixture and 1/4 cup parmesan cheese.
Sprinkle the top with Ritz crackers.
Bake for 30 minutes at 350 degrees.