Aunt Jenny's Slow Cooker Meatballs
teresas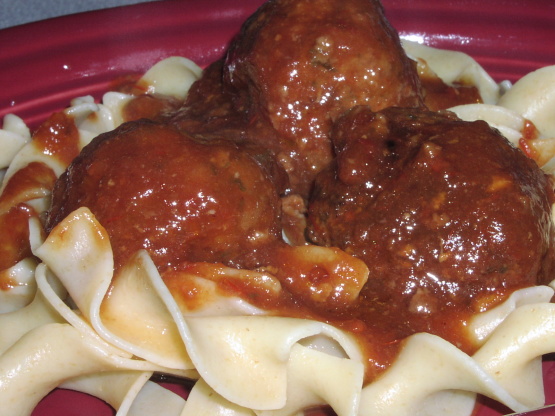 This is an adaptation of a recipe created by the Johnson Family on the Baptist Church web site. Serving size is 3 meatballs with 2 tablespoons sauce.

These are so tasty. Sweet n' Sourish. Unexpected use of that left over can of cranberry sauce!
Combine first 5 ingredients (ground beef through onion).
In a large bowl; shape mixture into 30 1& 1/2" meatballs.
Combine ketchup, brown sugar, lemon juice and sauces in an electric slow cooker; gently stir in meatballs.
Cover with lid; cook on low setting 8-10 hours.