Aunt Jennie's Favorite Pumpkin Cake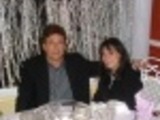 Aunt Jennie is always sharing her favorite recipes, typing them up and mailing them to friends and family unsolicited. She has been doing that for years. I guess she was the precursor to sites like this one!
Directions
Preheat oven to 325 degrees.
Mix the first 6 ingredients together in a bowl and pour into ungreased 13x9-inch pan.
Sprinkle cake mix over pumpkin mix.
Drizzle melted butter over cake and scatter nuts on top.
Bake for 1 hour, or until cake tests done.
Most Helpful
Very good cake and simple to make! I followed the recipe just as stated and it turned out moist and delicious! Thanks for sharing!