Prep 20 mins
Cook 1 hr 30 mins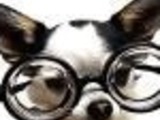 Cora was my Mother's aunt, and my Grandmother baked it for us. Supposedly Aunt Cora came up with this to deal with rationing and shortages and it was so good, they kept making it. Happily, this is one of the few of that generation's recipes that was written down. It's wonderful sliced very thin and spread with sweet butter or cream cheese. Cooking time includes 20 minutes for the dough to sit, one hour baking and ten minutes cooling.
Directions
Cream together the egg and sugar.
Sift together the flour, salt and baking powder, and add alternately to the egg/butter mixture with the milk.
The batter will be very stiff.
Lastly, mix in the nuts and raisins.
Preheat oven to 375°F.
Place batter in two buttered loaf pans.
Give pans a good thump to make sure batter has settled.
Let stand twenty minutes before putting in the oven.
Bake for about one hour, or until tester comes out clean and top is lightly browned.
Cool on rack.
Note: I generally use walnuts, but pecans would work also. My grandmother chopped her walnuts in a little metal hand - cranked chopper that fed the nuts into a glass jar. The nuts were relatively finely chopped, but still a textural presence in the bread.
Reviews
Most Helpful
I'm not going to put any stars on my review because I think I did something wrong. Mine just didn't rise. I added 3/4 tsp of cinnamon and 1/8 tsp of ginger but I don't see how that would effect rising (the baking powder was purchased the last time I did shopping). It was also on the dry side. Chef Kate if you have any suggestions I'll be happy to try this again. I used Splenda for the sugar but that has never caused a problem. I gave it the 20 min rest before baking and mine was completely baked in 45 mins.

The first time I made this, it didn't turn out well. Don't know what I may have done wrong, except cooking time seemed long at that high of a temp. I made it again and baked shorter time. Texture was better, and not so dry. This had a nice flavor, not too sweet.

I decided to make one of your family recipes to celebrate YOUR birthday. =) I am so glad I selected this recipe to try! It really is wonderful. The texture is perfect, it isn't overly sweet, and the addition of nuts & raisins wonderful. I am going to have to hide the second loaf to restrain myself. I recommend this to anyone interested in heirloom recipes...sometimes grandma's (and aunts) did know best. Thanks Kate for sharing this treasure and Happy Birthday!!!!!