Aunt Bev's " Weird" Hot Dogs

I went camping with my Uncle Dick and Aunt Bev last summer and was introduced to this recipe. My Aunt Bev was raised by 'Daddy' (who has the most fantastic Southern drawl you will ever hear) and her mom (Heaven now has a perfect angel looking down on all of us. ) This is how her family ate their hot dogs. When my uncle first told me about them I looked at him and said, "There is no way those can be good! That's crazy!" Guess what was for dinner that night? Aunt Bev's "Weird" Hot Dogs. Because I love her and didn't want to offend her, I tried them. LOVE 'EM! This is definitely a recipe for someone who is willing to try different things. ;)
6 hot dogs
6 hot dog buns
1⁄2-3⁄4 cup peanut butter, smooth (1-2 T for each bun)
6 tablespoons ketchup (or more)
6 tablespoons sweet relish (or more)
Directions
Grill hot dogs until heated through. (I would not recommend just boiling but you could.).
Toast buns while grilling the hot dogs.
On each toasted bun, spread 1-2 T peanut butter.
Split the hot dogs in half and place in buns.
Top with 1 T each ketchup and sweet relish (or more to your taste).
Enjoy a totally different experience!
Most Helpful
We like the peanut butter on these , but not combined with the relish. I think I will try these again, but with less relish though. These are worth retrying though. Made for PRMR tag.

The ratings averaged a total of 3.5 for our family so we upped it to 4 stars for uniqueness. We all agree that the peanut butter goes well with the hot dogs, but definitely not the relish. Otherwise, this has a very unique and wonderful flavor.Thanks for posting.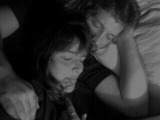 Delicious, yummy, Not weird, but must be something to do with being a Kentuckian. My dad is from Covington, Kentucky and this was one of his family's favorites, second to peanut butter and dill pickle sandwiches and a PBLT. Now they're my family favorites. Check out Thatbobbiegirl Recipe #25625. You're in good company.