Aunt Betty's Apple Upside Down Corn Bread
loof751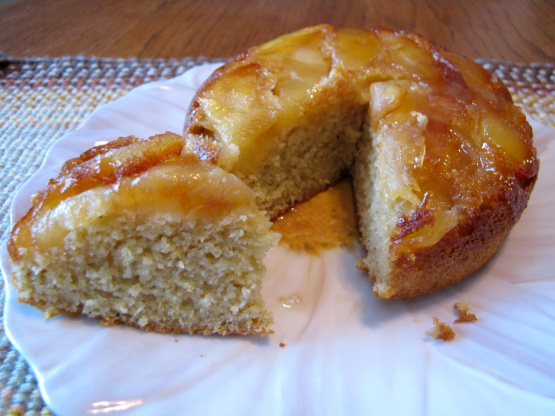 This is from my Aunt Betty who has been making this for at least 50 years. She didn't remember where the recipe came from. Serve with butter and warm maple syrup.

This rocks, I bake it in an iron skillet
Preheat oven to 375 F.
For topping, heat butter and syrup in an iron skillet. Add apples and cook slightly 5 minutes. Arrange in the bottom of the skillet.
For cornbread:.
Combine all dry ingredients and form a "well" in the center.
Beat together wet ingredients in the well. Stir until just combined. Spread gently over the apples.
Bake 30-35 minutes. Test with a toothpick for doneness.
Cool for 5 minutes. Invert on a plate.
Serve warm with butter and syrup.