3 Reviews
Very fun! Served this to my hubby who LOVES both blue cheese and scotch for our wedding anniversary (hence the heart shaped theme). I chose Chivas Regal for the scotch. We both sincerely enjoyed this appetizer! I think I am going to use what is left to stuff cherry tomatoes :) It would also be good stuffed in mushrooms. THANKS FT.

This is a wonderful recipe. The blue cheese and whisky combo is pretty potent but delicious. I've made something similar before using cognac. I spread this on puff pastry and topped with chopped veggies. Thanks for the recipe and the story behind it!

French Tart, thanks for the brief explanation of the Auld Alliance!! I was a bit vague about that one, and kept confusing it with that song " ... speed, bonny prince ..." etc. etc. "... across the seas to Skye ..." !!! I may just try this with a good local bleue (not having the faintest hope of getting Fourme d'Ambert!!) Hugs!!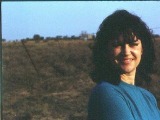 Auld Alliance: Potted French Blue Cheese and Scotch Whisky Pate