Auld Alliance: French Roquefort Cheese and Scotch Whisky Pate
BecR2400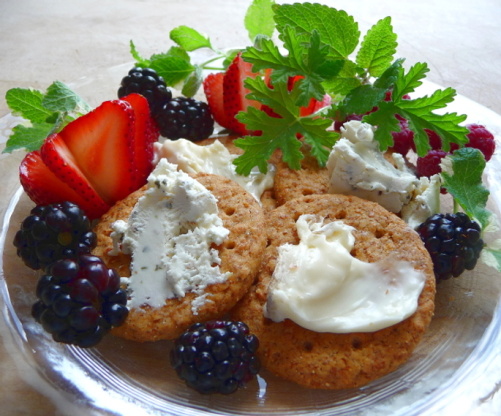 The Auld Alliance is a series of historic friendship treaties between Scotland and France, first signed in 1295, as well as a traditional cheese and whisky pâté. This is the ORIGINAL simple cheese cream recipe, straight from the historic Overscaig B&B in Sutherland. Delicious served as a cream pâté for the first course, or at the end of a meal as a savoury. From the book "A Feast of Scotland" by Janet Warren. Prep time includes chill time.
Pound the cheese to a thick cream. Add drop by drop as much whisky as it will 'drink' to make a firm cream.
Pack into small earthenware pots or ramekins and chill in the fridge for 3 to 4 hours.
Serve the pâté with hot buttered toast, water crackers, or oatcakes, and seasonal fresh fruits or vegetables. Also a great appetizer filling, and a delicious topping for steak!